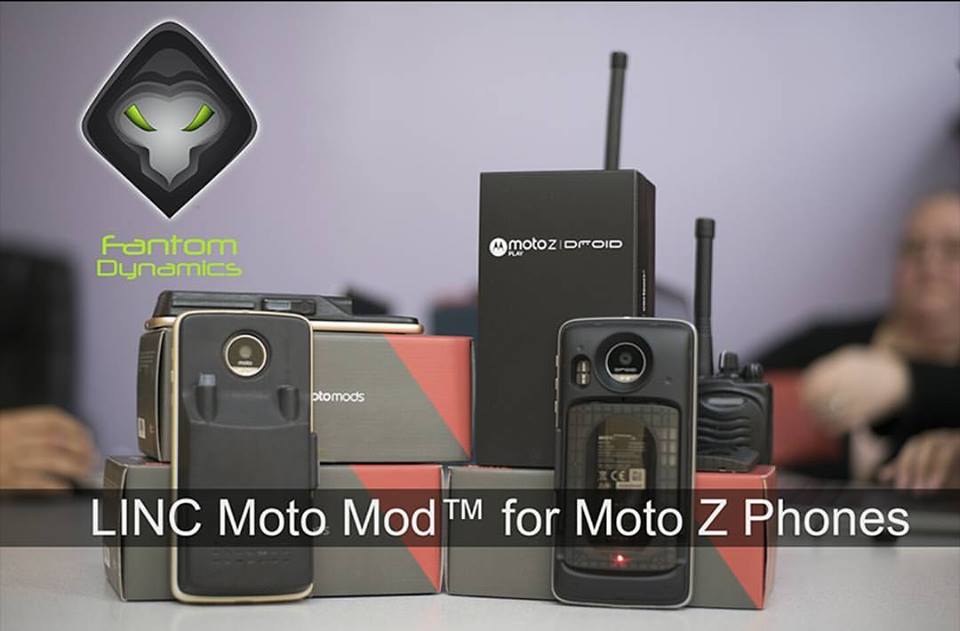 Fantom Dynamics, best known for their modifications that turn smartphones into walkie talkies, has recently launched a crowdfunding campaign for their latest development – a Walkie talkie that mounts to the Moto Z smartphone.
The launch of the Indiegogo campaign is in conjunction with Motorola's "Transform the Smartphone Challenge" giving developers the opportunity to be visionary & imaginative to create a Moto Mod™ by redefining their Moto Z smartphone.
Stay Connected Anywhere
Whether you are an admirer of the outdoors who enjoys mountain climbing, hiking, walks on the beach, vacationing on a cruise ship, participating in other outdoor activities in areas with or without cellular coverage or require a two-way device for work in the field, the Linc Smart Walkie-Talkie Moto Mod™ is a must have device for your communication needs. The walkie-talkie connects for up to 4 miles in all types of terrains in or out of the city and country for reliable and safe communication.
Designed specifically for the Moto Z smartphones Linc Smart Walkie – Talkie mounts to any Moto Z smartphone using on-board phone magnetic connectors. Once mounted, the smartphone launches the Linc app which allows full access to walkie-talkie functions such as channel selections, Radio-Over-Internet mode, text messaging, VOX, etc.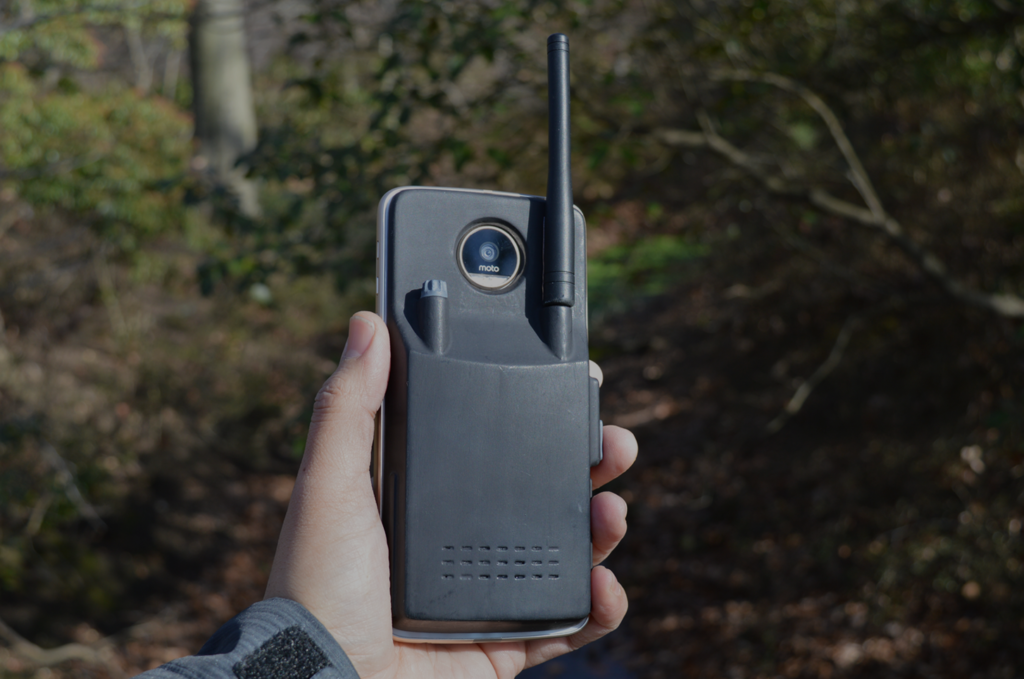 This is not a bulky or complicated radio system and unlike other walkie-talkies, its slim design is stylish and lightweight and barely changes the look of the typical smartphone. Other features include its internal battery that allows extended talk time without using the smartphone battery, an internal loud speaker, Peer to Peer positioning to broadcast location coordinates that appear on other users screen and more.
Operating on UHF frequency, self programmable 400-480Mhz – FRS/GMRS, Linc is perfect for personal or business use from manufacturing, retail, security, education, mining, event planning and many more.
The Team
Fantom Dynamics, family owned and based out of Northern New Jersey, is a research development company focused and committed to forward-thinking innovation. Created by the BriCom Solutions team, Fantom Dynamics was established as a separate entity specializing in innovative technology integration with everyday telecommunication devices.
Having been chosen by Motorola to participate and bring our vision into the "Transform your Smartphone Challenge" is an absolute honor. The partnership between Indiegogo and Motorola allows us to introduce a new era of two-way radio communications to Moto Z smartphone users. "Moto Mods™ snap onto any Moto Z to give it a whole new superpower. They transform your phone allowing it to do things other phones can't. To learn more visit www.motomods.com."
Linc Smart Walkie-Talkie MotoMod™ Concept for Moto Z Smartphones is being introduced with special pricing and incentives on Indiegogo as a reward for early supporters with prices starting at $99 USD.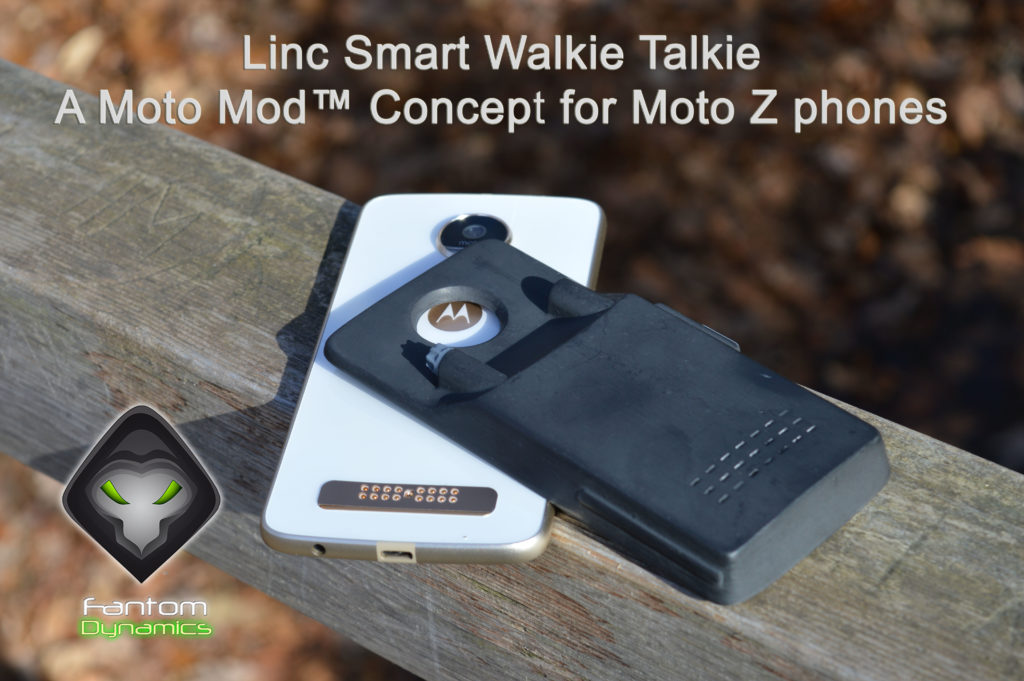 by

Comments
comments
Powered by Facebook Comments